Past Events
Yuletide at the Stonehouse – November 2016 (Photos by Randi Shenkman)
---
Opening Day 2016  (Photos by Denise Smith and Randi Shenkman)
---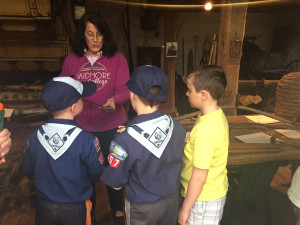 2016 The Stone House had some early visitors on April 18th. Boy Scout Troop 507 came for a tour. Erica Piwcio, group leader took some photos pf the boys as they learned things about logging, carriage making and farming.
Shown with Randi Shenkman, docent
---
Below:  Past Living History Event.  2016 date will be October 1st.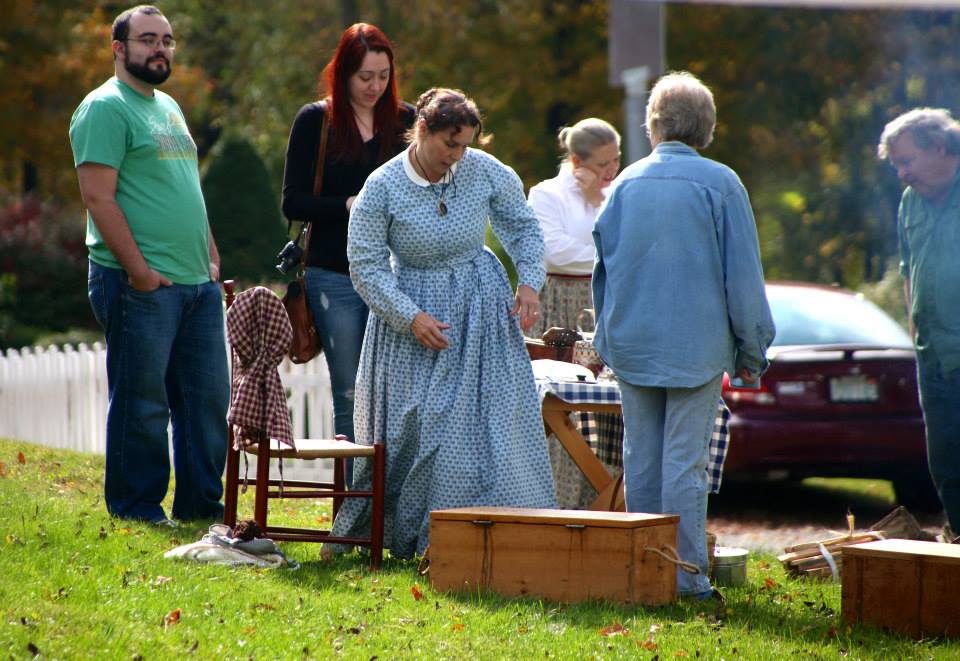 Living History Days at the Stone House 2013