Research
The Belchertown Historical Association has amassed collections and information during its 100+ year history thanks to the generosity of the many people who believe in preserving history. Its archivists have managed to document the holdings and resources available. Archives are all about preserving and sharing information, and we encourage your interest.
From the Archives – interesting stores of historical interest
Archival Holdings      Genealogy Database    The Sentinel    Outside Resources      Research Requests
_______________________________________________
Archival Holdings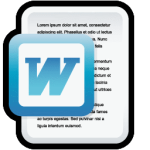 Download word document
The Belchertown Historical Association has an archive in the Stone House Museum that has over two hundred boxes of historical documents and records that give a chronological history of Belchertown from its beginning in the early 1700's up to the present day. The gathering in of these materials started from the day the Association was formed in 1903.
Public records and historical documents being preserved include items from Post Office Records, Almanacs, Diaries, Autograph Books, Business and Accounting Records, Community Organizations, Churches, Military Records from the Civil War, World War I and World War II, Local Growth, Records from Town Government, Fair History, Clapp Memorial Library, Town History, Schools, News Clippings, Speeches and Pamphlets, Post Cards and Greeting Cards, Photo Albums and Scrapbooks, Maps, Hotel Registers, and more. To see a partial listing of items,click on the icons above to view in Word or PDF version. To get information about specific items or to donate to our collection, contact our archivist – Cliff McCarthy.
Cliff McCarthy and Shirley Bock are at the archives on Mondays from 1:00 – 3:00 p.m. and by appointment. We have a rich repository of local history and family histories.  We receive many requests for information from all over the country and even from China.     There is always something to do in the archives. If you are interested in learning more about the archives and what you might do to help, just leave a message at the Stone House, 323-6573. We look forward to hearing from you.
_______________________________________________
Genealogy Database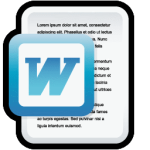 Download word document
Genealogical records of Belchertown families are used extensively by those tracing their family tree. These letters, diaries, photos, manuscripts, newspapers, scrapbooks, published books and other materials collected over the years give vital and unique information regarding Belchertown and the families that have made this place their home. Click on the PDF icon above to open the database.  There are over 200 pages in the alphabetical listing.  To get information about your 'find' contact our archivist – Cliff McCarthy.
_______________________________________________
The Belchertown Sentinel Archives

_______________________________________________
Pioneer Valley History Network is a resource for local history organizations in western Massachusetts—and the public they serve. Large or small, old or new, these organizations care for the objects and stories of the region's past. Some are small, volunteer-run historical societies; others are large museum complexes. Some focus on collections, others provide resources and education. All are committed to keeping history alive and relevant for future generations.
 _______________________________________________
Research Requests
Do you have a local history mystery? A family legend? An object you can't identify? A story about your home or the people who once lived in it? Let Belchertown's own History Investigators track down the facts! For a donation to the Belchertown Historical Association, Cliff McCarthy will try to solve your mystery. You can leave a message at the Stone House 413 323-6573 or contact Cliff by email.