Yuletide Fair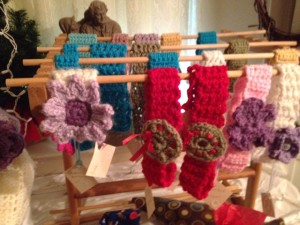 It's Time for our Yuletide Fair
The yuletide event is our major fundraiser of the year and we could not do it without your help. This year's Yuletide Fair will be held on Saturday, November 8 from 9:00-3:00 at the Stone House. We have had enthusiastic support in years past and are hoping that this year we can count on your help again. If you are able to help in any way please contact Sally Shattuck (323-4239, sallyshattuck@charter.net).
Theme Baskets:  Please consider donating a themed basket. Put together a collection of items around a theme of your choice. We are asking that all the baskets be delivered already assembled. Please include your name on the basket so that we can properly thank you.
Calling all crafters!!!  Your donations of wonderful, handcrafted items have stocked our sales room and enticed many visitors to pull out their wallets. Our reputation for beautiful and varied crafts has grown over the years and many people like to start their holiday shopping at this event. We look forward to increasing our sales and showcasing even more of your crafts. A small group of our "member elves" have been busy making holiday ornaments, both historical and traditional. We have décor for the homes, crocheted and knitted articles, sewn articles and gifting. We welcome all of you to donate your crafts to make this year better than ever.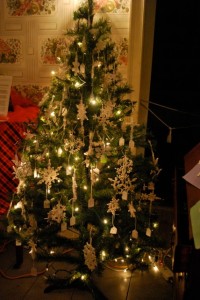 Calling all bakers:  Visitors come in and search out your homemade delights at our Yuletide Bake Sale! You can start baking now and put things in the freezer or wait until the holiday spirit fills you with inspiration. Whatever it takes, please keep our bake sale in mind and bring your tasty items to the Stone House. We can do the packaging and pricing for you, but it is appreciated if you can do the packaging at home.
DROP OF TIMES:  Baskets, baked goods and crafts can be dropped off at the Stone House on Saturday, Nov. 1 from 9-2, Wednesday, Nov. 5 from 5-7 or Friday, Nov. 7 from 4-6.
YOU, YOUR FAMILY, YOUR FRIENDS,  YOUR NEIGHBORS, YOUR CO-WORKERS: Last but not least, your volunteer time is crucial to this event. We will be calling to organize our volunteers in the coming weeks and we hope we can count on you joining us for a few hours on Saturday, November 8th. PLEASE DON'T WAIT TO BE CALLED. Call us and volunteer, you won't be disappointed.