Garden Tour July 12th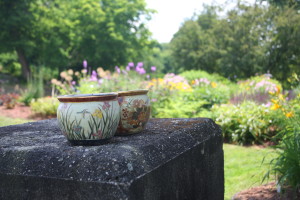 The Belchertown Historical Association is hosting it's 6th Annual Garden Tour  on Saturday, July 12th  from 9:00-3:00. There will be gardens of many varieties on the tour this year; sun, shade, edible, expansive and simple. Lose yourself in the color and beauty of these gardens, but don't forget to keep an eye out for all those interesting eye-catchers that are tucked away among the foliage.
A self-guiding tour map will be provided along with descriptions of the gardens. Tickets will be sold on the day of the event on the common.
•    Tickets purchased on the day of the event will be $14.
•     Tickets cost $12.00 if purchased in advance at the locations listed below.
Stadler Street Ace Hardware, Class Grass Garden Center, Andrew's Greenhouse, Hadley Garden Center and Randall's Farm Greenhouse.
This year's garden tour is sponsored by Easthampton Saving Bank and Country Bank for Savings.