Lecture Series: "All Things Baseball" with Tommy Shea
When:
February 25, 2018 @ 2:00 pm – 3:00 pm
2018-02-25T14:00:00-05:00
2018-02-25T15:00:00-05:00
Where:
Stone House Museum
20 Maple St
Belchertown, MA 01007
USA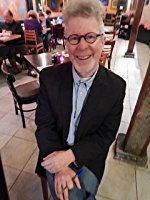 Tommy Shea worked 40 years at the Springfield Newspapers, An enormous sports fan as a child (as he is now), at age 16 he marched down to the Springfield Newspapers in his home town and asked if he could answer the phones in the sports department. In 2012 he ended 39 years of employment there and in the five years since co-wrote two books, worked on three others, taught journalism and creative writing, and spent a year as senior foreign editor at The National, an English-language newspaper in the United Arab Emirates' capital of Abu Dhabi.
In Springfield, his career included covering high school sports, the Boston Red Sox, general assignment, religion, and pedophile priest crimes, and for fourteen years wrote a thrice-weekly column the Boston Globe said "chronicles little-noticed acts of kindness and grace perpetrated by everyday people.''
Tommy has taught journalism at Springfield, Holyoke Community and Elms Colleges and at Bay Path University, all in Western Mass. He is a member of the faculty at Bay Path University's MFA program in nonfiction. Tommy also coaches writers on a private basis. His work has appeared in Sports Illustrated, New England Monthly, Baseball America, and the former New England Monthly. In 2002, he wrote the liner notes for the album Play It Again Sham by the Saw Doctors of Galway, Ireland. In 2003, he received the New England Associated Press News Executive Award for best local New England column. In 2004, he was nominated for a Pulitzer Prize.
In 2006, Tommy was awarded an honorary degree by Western New England University and in 2008 was named the Springfield Grand Marshal at the Holyoke St. Patrick's Day Parade, the second-largest such parade in the country. He is married to the writer Suzanne Strempek Shea, with whom in 2013, along with M.P. Barker, he co-wrote "140 Years of Providential Care: The Sisters of Providence of Holyoke, Massachusetts."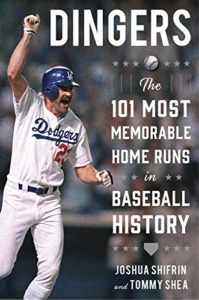 His latest book, written with Joshua Shifrin, is "Dingers: The 101 Most Memorable Home Runs in Baseball History" (Skyhorse Press), and his latest publication is a baseball-themed essay, "Dr. Steve at Bat" in the anthology "Soap Opera Confidential." Tommy, Suzanne and their dog Otis live in Bondsville, Mass.